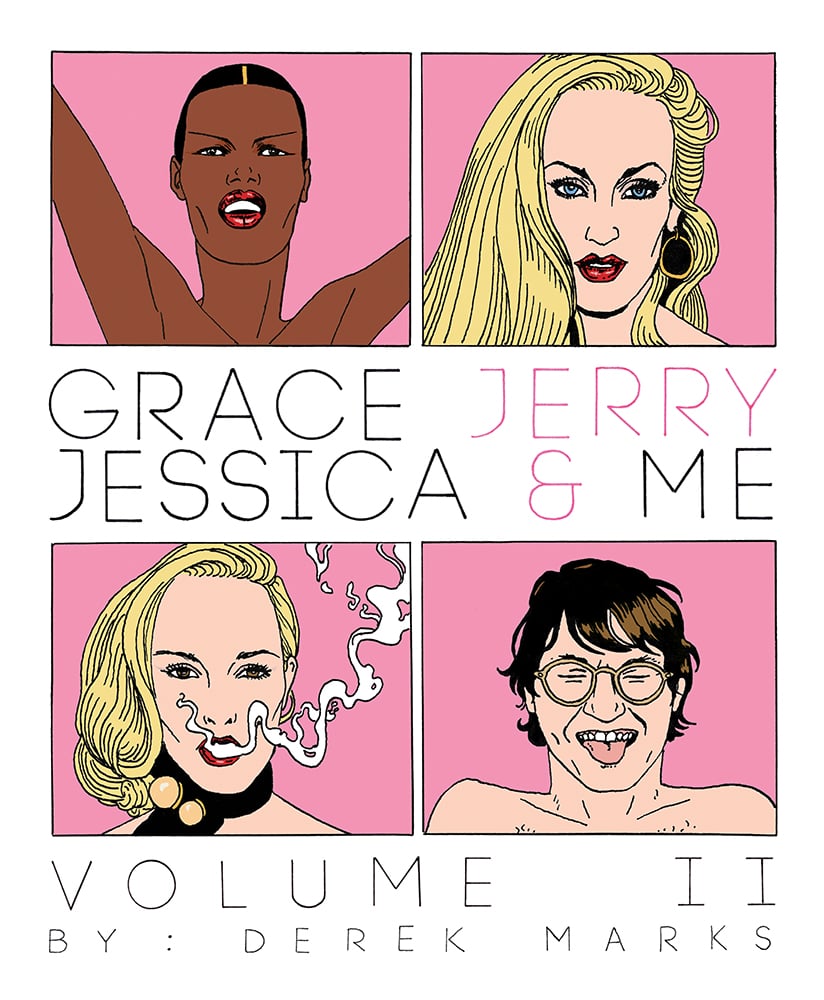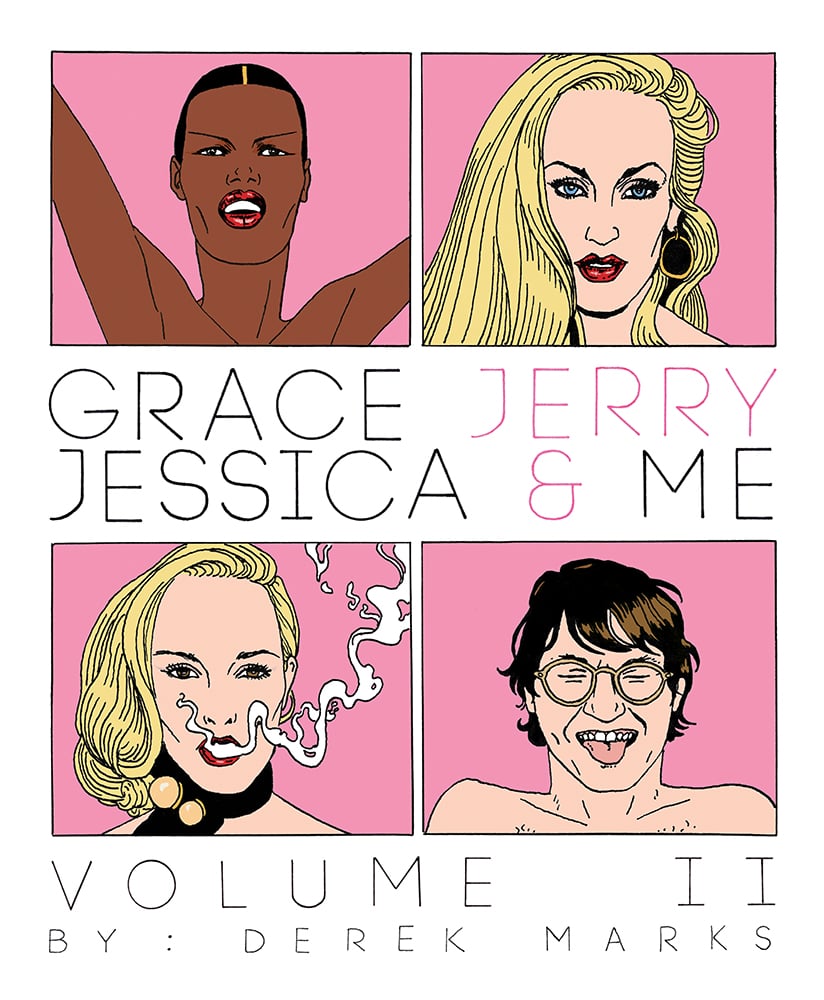 Grace, Jerry, Jessica and Me: Vol II
$6.00
24 pages in full color, containing 3 stories:
1. Crack a Gaze, Bruise A Soul: After leaving a party, Grace, Jerry, and Jessica engage in an alleyway scuffle, only to find more trouble at the next event. Guest-starring Karl Lagerfeld.
2. Dishing: Grace transforms the mundanity of dishwashing into a marvel. Guest-starring Antonio Lopez.
3. JNN: flash forward to the present day, where Jerry is enjoying the perks of being Mrs. Murdoch and Jessica can't seem to leave her apartment, prompting Grace and Jerry to summon a famous fiend's aid.